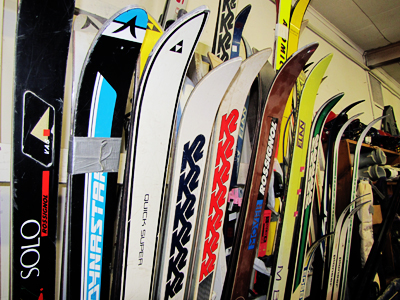 Sports, Fitness,
and the Great Outdoors
We have a wide selection for the sports/fitness and outdoor enthusiast:
Skis, Ski Boots, and Poles
Exercise Equipment
Camping Equipment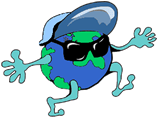 Books, Books, and More Books
Looking for a good read? Come and browse through our 3000 books.
The free ones – older how-to books and novels, religious books and Bibles – are stashed on the shelves in the back corner of the store.
The rest – neatly organized in book cases up front – can be had for very little:
Silhouette romances are only 10¢ apiece.
Children's books, with rare exceptions, are 25¢ each.
Novels start at 50¢. Many are $1.00, including potboilers, mysteries, and NY Times bestsellers. The more expensive ones fetch $3.00!
Coffee table books start at $1.00, as do cookbooks, do-it-yourself, and self-help books.
Keep in mind that we sell books every day and new books arrive all the time. So stop in whenever you're in the neighborhood and see what's turned up!